Ultimate Opinion: Loved It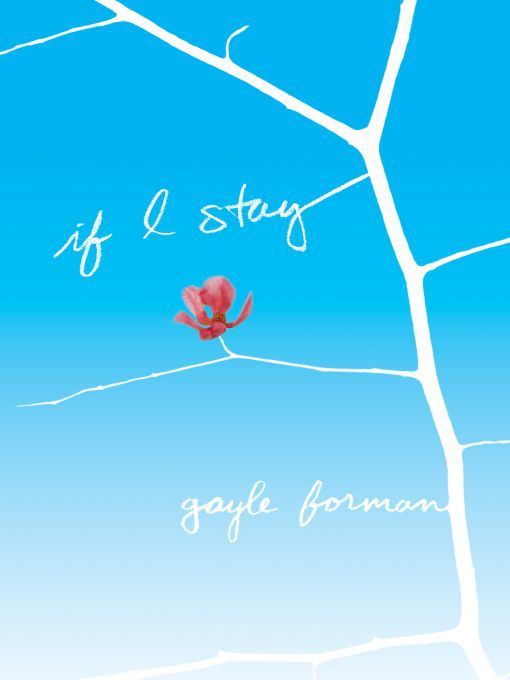 From the book jacket:
Mia had everything: a loving family, a gorgeous, adoring boyfriend, and a bright future full of music and full of choices. Then, in an instant, almost all of that is taken from her. Caught between life and death, between a happy past and an unknowable future, Mia spends one critical day contemplating the only decision she has left- the most important decision she'll ever make.

Simultaneously tragic and hopeful, this is a romantic, riveting, and ultimately uplifting story about memory, music, living, dying, loving.
When I first heard about this book soon after it was published I wasn't sure what to think.  I knew this type of subject could easily veer into the maudlin or the preachy if not handled with care.  I put off reading it in favor of other books on my list, but enticed by the positive things I'd been hearing (and finding myself in possession of a few B&N gift cards burning a hole in my wallet) I decided to give it a shot.  I'm now kicking myself for not picking it up as soon as I first heard of it.
I'll admit to a liking for books that can adequately and simply express grief.  They don't have to be poetic or exceptionally eloquent or even all that sad.  They just have to touch that part of you that knows what it's like to really experience hurt and loss.  There's something really beautiful about being able to express something as personal and unique as grief in such a universal way.  I've read a few books lately that are able to do this clearly (Looking for Alaska, Sisterhood Everlasting, Lamb just to name a few) and I'd certainly add If I Stay to this list.  It's not dramatic and it's not wrenching, but there are parts of it that will just break your heart.  And there are parts that will put it back together again.
Forman's writing style isn't complicated; it's pretty simplistic, actually.  This works well for the subject matter, though.  The words themselves take a backseat to Mia's experiences and memories instead of masking them with lyrical language.  After a few pages the reader is concentrating less on the actual words and more on the story as a whole.  The narrative structure is less straightforward.  Alternating between minutes spent in the hospital at the present and Mia's memories of her past slowly reveals her life, which helps give a context and add gravity to her decision.  The novel is very internal.  The reader sees and feels everything through Mia.  Because of that, I found myself just as conflicted about the decision she should make as she was.
Though the subject matter might seem dark – a girl deciding whether to live or die – it's more bittersweet than morbid.  it's certainly become one of my go-to books if I want to spend a little time considering life (and if I want a good cry!).